Ho-Ho-Ho!!!🎅 We had to adjust our vision of the Christmas market but no compromise on mulled wine and gifts and entertainment!
All week long in our Fresh & Delicous restaurant :
Mulled wine! 😋🥤
Wednesday and Thursday: special Christmas market menu with potato pancakes and grilled sausages 🌭
Wednesday lunch: discover the products of our co-owner Hobuch Wine & Spirits SARL: wines, whiskey and beers … 🍷🍻
Thursday noon: a whole assortment of La Cousine's sewings: decorations, bags, aprons, wipes, cheiche… all handmade, unique and made from eco-label and waste-free fabrics!♻️🤩
And a few gifts: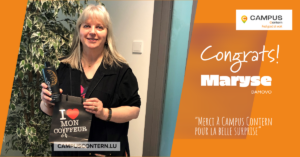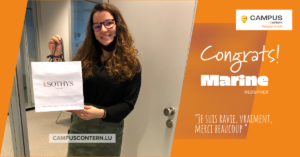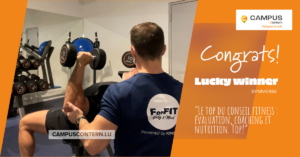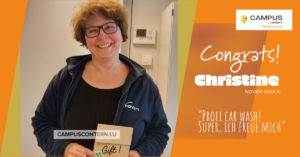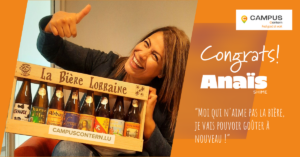 Congratulations and many thanks to all! Have a great holiday season!
To win too? come to work at CAMPUS CONTERN